Hi,
People might be interested in a game reverse engineering tool that my friend has created. It currently supports the ZX Spectrum but is being ported to work on the Amstrad CPC. It could potentially be used as a learning tool to help understand how the Spectrum works. Try loading up a game and poking around. You can add comments to the disassembly once you figure out how bits of code work. The tool is designed to be interactive. It's quite fun when you get into it.

It has tools built in to help you locate different parts of the code. For example, it can tell you where the graphics code is, or the code that reads the keyboard/joystick is, or the code that produces audio etc.. It also has a built in graphics viewer to help you view the graphics in memory.
See here for more details.
https://colourclash.co.uk/spectrum-analyser/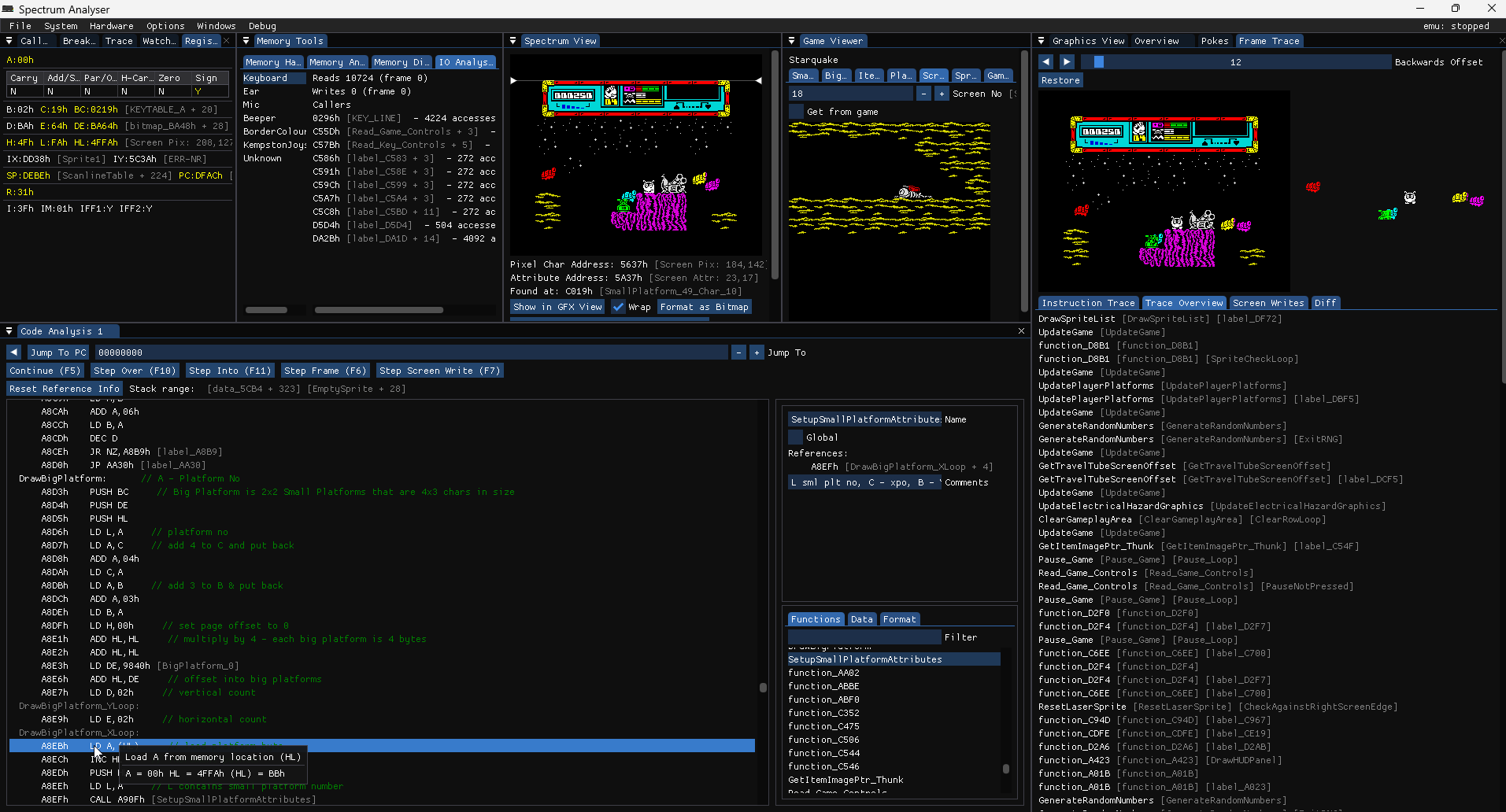 I also wanted to say thank you to @akuyou for all the tutorials.

They have been amazingly helpful in helping me understand how some of these old machines work. Thank you Keith for all the work you put into them.